I was invited to taste Baleen Kitchen's spring menu last week. It had been a while since I had been so it was nice to be back. The restaurant also has a new head chef so I was eager to see what he put together for us.
The general manager joined us for dinner and explained that most people go to Baleen Kitchen these days for special occasions. Honestly, that's the first thing that comes to mind when I think of the restaurant too. He said he wants it to go back to being a fun place for all occasions. There's live music Thursday through Sunday now. Sharing plates have been brought back as well so bring your friends.

Speaking of sharing plates, we started off with three very tasty dishes. I was really digging the lobster sliders. I liked the ahi tacos, but they were just a tad spicy for me. The dish that kept be going back for more was the lobster mac n cheese. Maybe mac n cheese has been overdone at this point, but I wasn't complaining! I admit I kept staring at the dish between courses.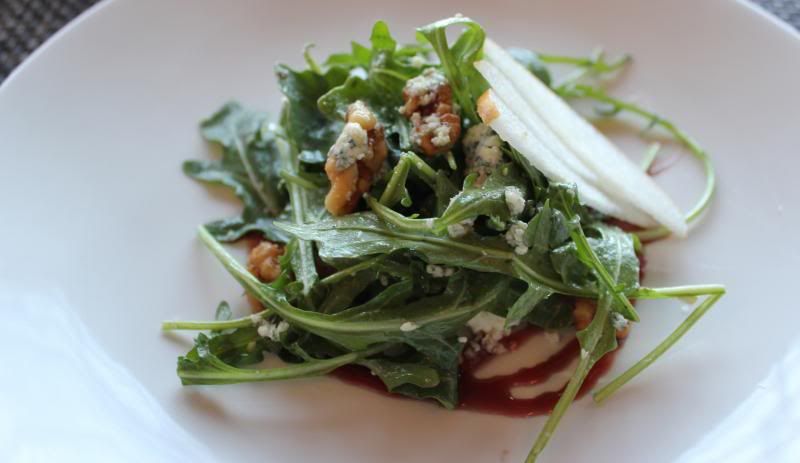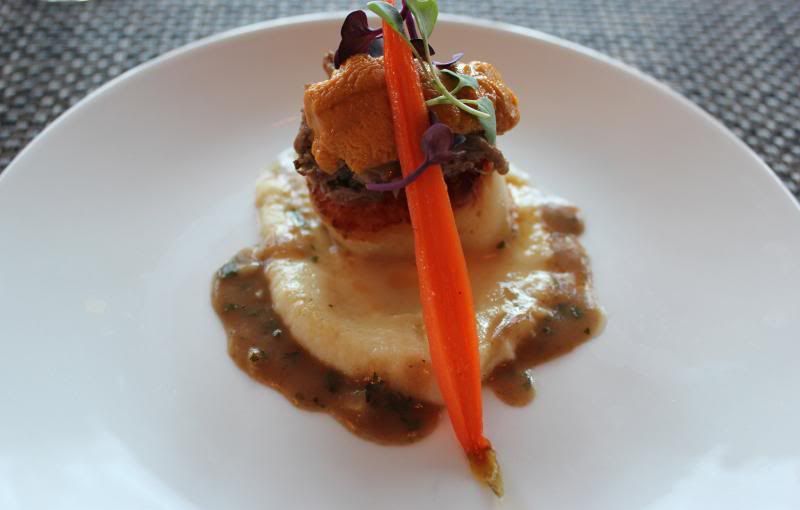 Next up was a very refreshing pear & arugula salad followed by a surf & turf with roasted scallop & braised short rib that was super tender. Then came one of my favorite dishes in the world, sushi & sashimi. By this point, I was starting to get full, but we had a few more courses to go!

I thought the fried egg on the Ahi Nicoise was a nice touch. I liked mixing all my veggies in it. My only complaint about our final dinner course, the filet of beef was that I wanted more of it!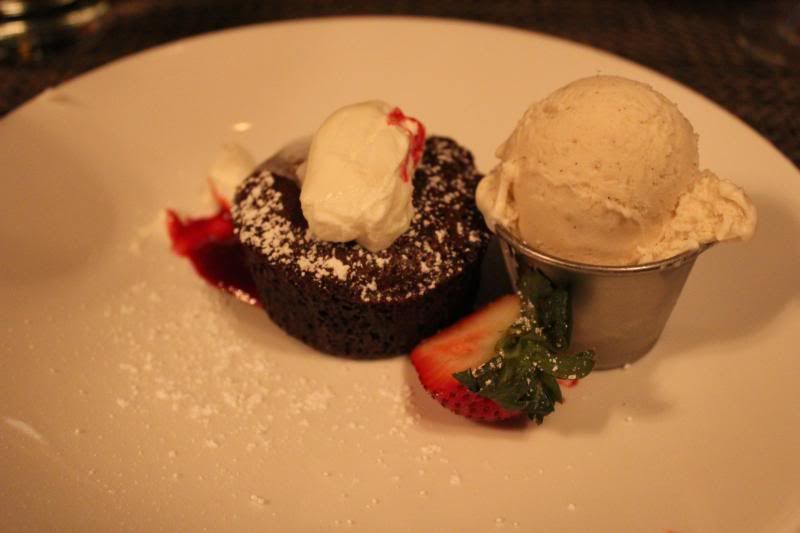 Finally, dessert was served. The chocolate cake had a gooey filling and washed down well with the vanilla gelato.
The menu had changed completely from the last time I had visited Baleen Kitchen. I like how they keep things fresh. I hope that it becomes more than just a special occasion restaurant. Remember that when you eat at Baleen Kitchen, valet parking is free! So bring your friends, enjoy the live music, the view, and of course, the food too.
Disclaimer: This was a comped dinner. All opinions are mine